Countertops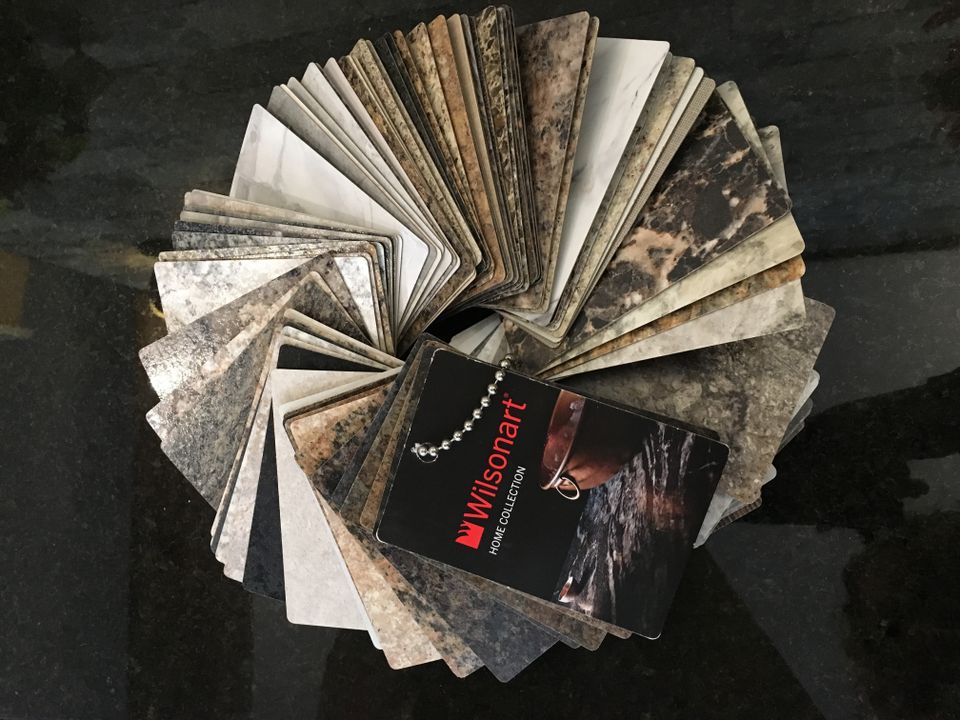 Wilson Art Laminate
Wilsonart® HD® with Antimicrobial Protection and Enhanced Scratch & Scuff-Resistant AEON™ Technology
Wilsonart® HD® Surfaces
combine the most dramatic designs and textures with Antimicrobial Protection and Enhanced Scratch and Scuff-Resistant AEON™ Technology to produce the best laminate countertops and work surfaces. Wilsonart HD Laminates come standard with built in Antimicrobial Protection and our exclusive
AEON
 finish, which creates a laminate countertop that is up to 
5X more durable
than our standard laminate and up to 
3X more wear resistant
than the industry standard.
https://www.wilsonart.com/laminate/wilsonart-hd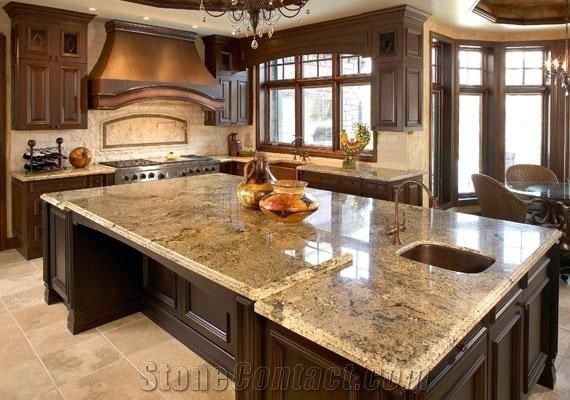 Quartz
Quartz countertops are  made through a manufacturing process that mixes approximately 95 percent ground natural quartz one of the hardest minerals found in the Earth, and small amounts of glass or metallic flecks are added to create variety, with 5 percent polymer resins. The result is a super-hard, low-maintenance, natural stone-look countertop available in a dazzling array of colors. And for many of the homeowners choosing quartz, those virtually unlimited color options are what sold them. Other advantage of quartz is that it is a non-porous material, its texture does not allow bacteria to grow and resists against stains, protecting your family and making kitchen clean-up easy. For this reason, quartz countertops never need to be sealed.
https://www.cambriausa.com/Designs/design-palette/
http://nustonequartz.com/
https://www.hanstonequartz.com/
https://www.wilsonart.com/quartz/design-library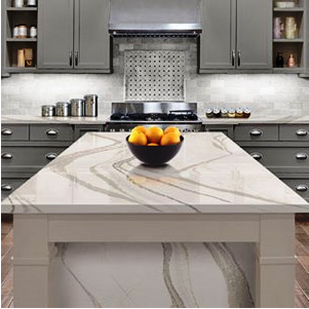 Granite
Granite is a very hard stone and 100 percent natural. It's mined from quarries all around the world, cut down to a manageable size, and then polished to a fine finish.One of the most bacteria resistant kitchen surfaces. Will not stain with proper cleaning and sealing. Sealing is needed once every 15 years when you use Elegant Stone Products and Protegere Warrantied Sealer. Vast assortment of varying colors and patterns with movement and flow. Durability allows for use indoors and outdoors